Categories
Transform Your Home Decor With Contemporary Mirrors
Posted on October 20th, 2019 10:40 AM
Mirror, mirror on the wall, what's the easiest home decor of them all? Well, you don't need to think too much for the right answer, because the most effortless way to decorate your home is through contemporary mirrors. Mirrors are any interior designer's best friend, and with very good reason. Apart from the most obvious (and practical) function of checking your appearance in, mirrors can elevate the ambiance of any room by making it look more open and spacious. From living rooms and bedrooms to entryways and dining rooms, there's hardly a space a mirror won't look good in. With a variety of shapes and sizes available, you're sure to find a mirror that suits your preferences. If you're looking for inspiration, allow some of our decor ideas from our VIVANA collection to play muse:


1. Accentuate Your Living Area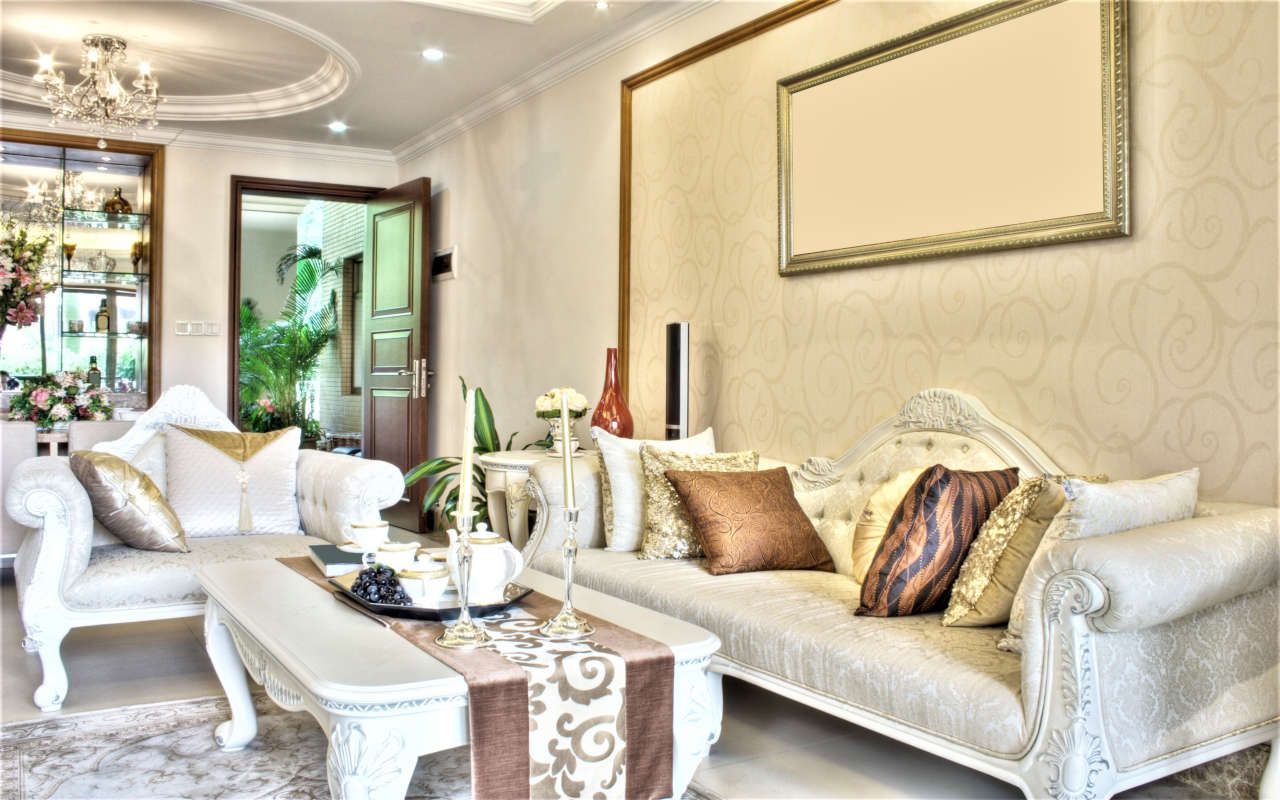 In the living area, mirrors can be placed to accentuate natural light, making the space look open and inviting. A large wall mirror with a subtle frame that goes with the theme and colour scheme of your decor is what we recommend. There is a large number of options to choose from. It is quite common to place a wall mirror above a couch or a console table. However, if you're looking for something unique, you can go with a floor mirror, placed to face a window so that it delicately reflects natural light and makes your living space more spacious and inviting. If you have a lovely view in front of your home, why not relish it from another angle?

2. Beautify Your Gallery Wall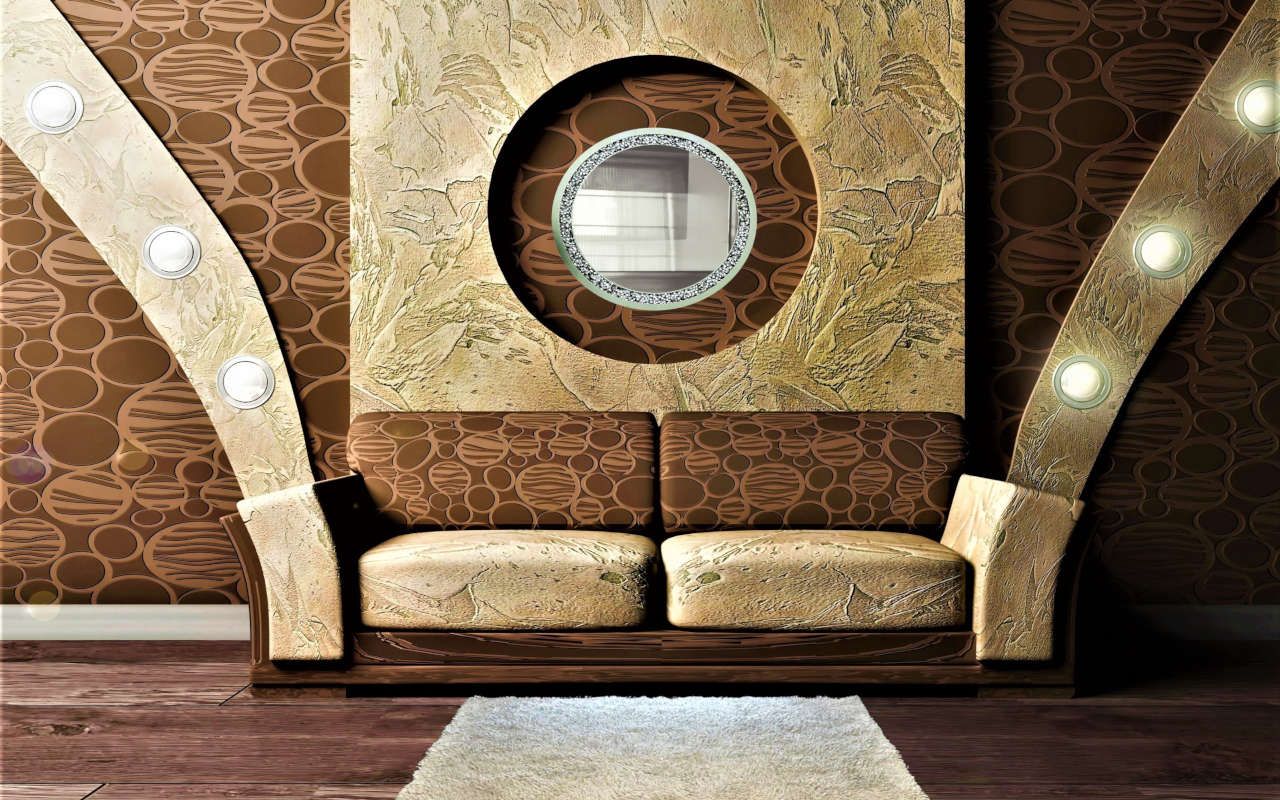 Mirrors can also be used as statement pieces, and hung among photo frames to create a stunning gallery wall. This is a great way to highlight a narrow wall, making it the focal point of the room. Some more options for a gallery is the wall above your console table, or an entryway wall. The possibilities with this decor option are endless—old photographs, birthday cards, dried flowers, children's drawings, paintings, or your own art—there are numerous things you can frame. A creative decor idea that also a little DIY, it will make your guests stop and admire. We recommend a contemporary mirror that is stylish, and complements your gallery without taking away all the attention from your photographs.

3. Transform Your Doorway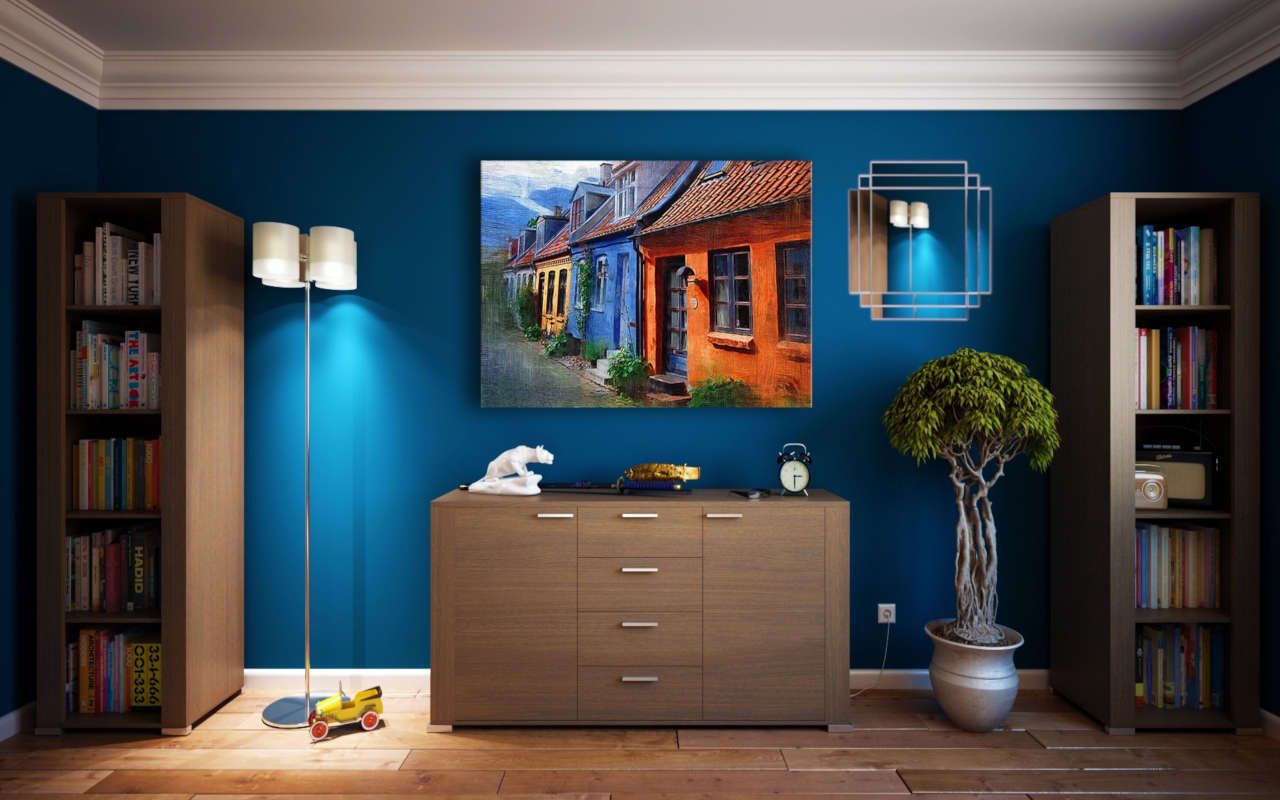 Mirrors near the doorway can instantly make your home feel modern and chic. The doorway is something we often forget while planning our home decor, but it can really upgrade the entirety of your decor inside the house. The outside of your home is the first thing anyone will notice, after all. Not only is a mirror effortless, it is also super convenient to catch a final peek at your makeup before you leave your house. Simple and practical is the way to go! A uniquely shaped luxury mirror will add depth and dimension to your entryway, and instantly grab lots of attention from your guests.

4. Dramatise the Staircase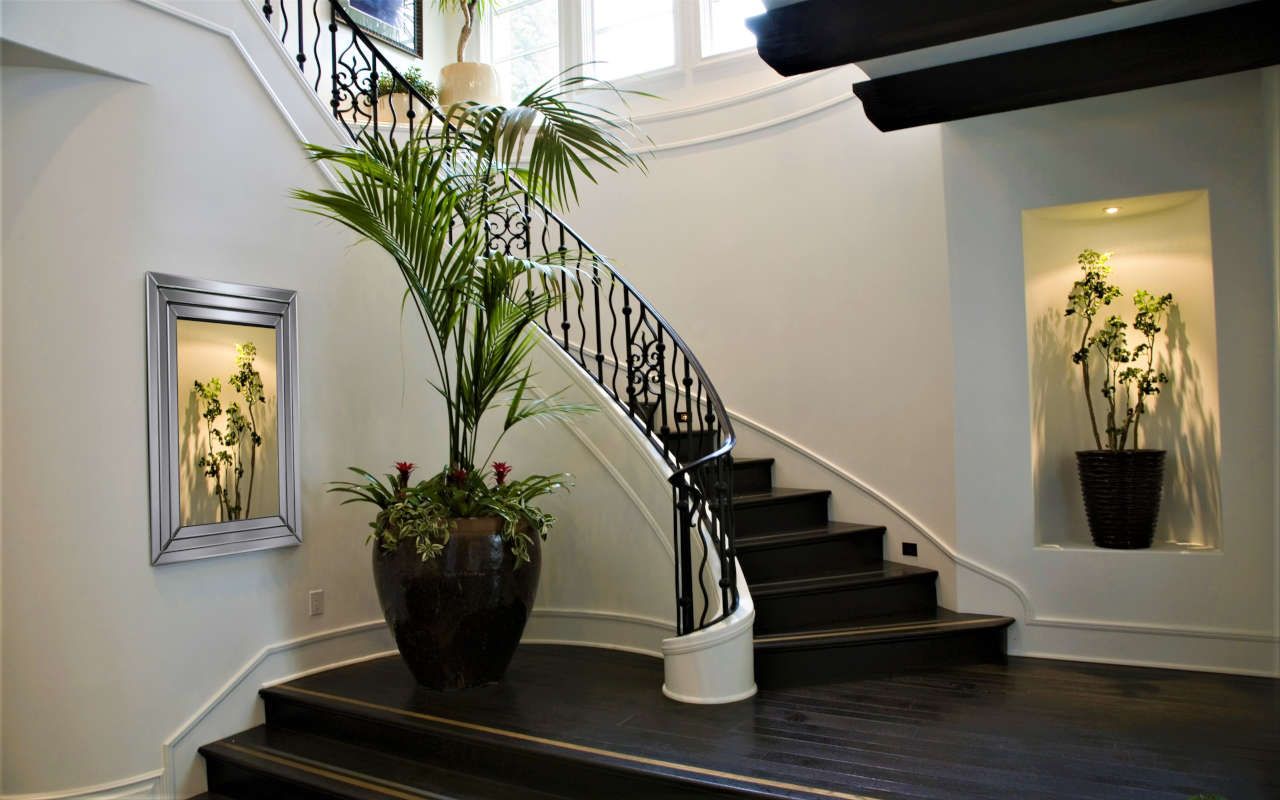 Staircases remain yet another part of the house that is highly overlooked. A well-decorated staircase can be an excellent spot for photos. A beveled frame wall mirror will completely change the look of the plain wall you have to see every time you take the stairs, and add a layer of style and glam. It will illuminate any dark corner your staircase may have, and make the area feel more vibrant. We recommend a frameless mirror with a modern design. This will magically transform a dull, boring staircase from drab to fab. It is also low maintenance and will never go out of style. You'll always want to take the stairs!


5. Elevate Your Bedroom

Another part of your home that mirrors can help elevate is the bedroom. There are multiple ways to incorporate mirrors into your bedroom decor. In a small bedroom, a crushed diamond mirror can be used as closet doors to eliminate the need for a vanity. Not only will this save you a lot of space, it will also give the illusion of a more open space and create a dramatic effect. Coupled with some subtle lighting and minimally designed bedsheets, your bedroom will be transformed into a luxurious place you'll never want to leave! Another easy-peasy idea to hang a framed mirror on a wall facing a window, which will lend a similar effect with less hassle. We'd recommend something simple and timeless.


6. Add Life to Your Bathroom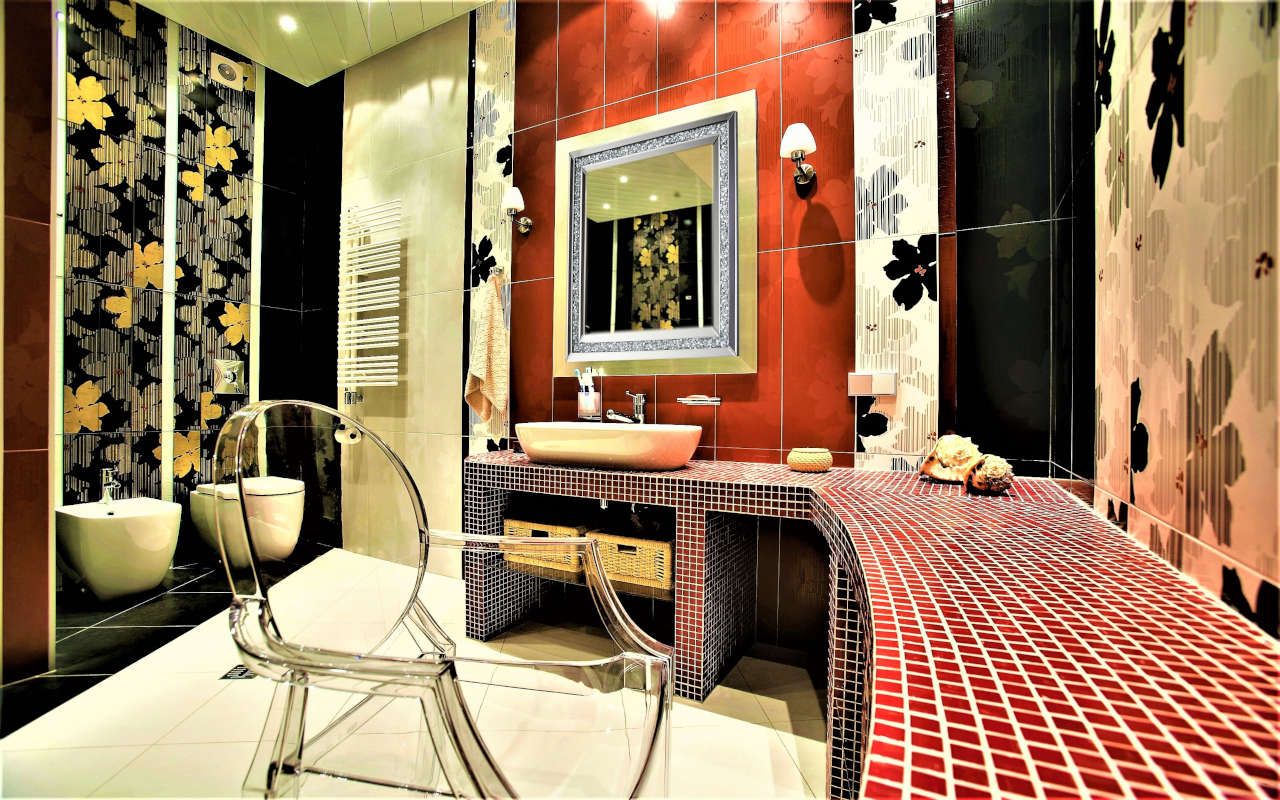 The bathroom is a place that needs a mirror, irrespective of your plans of home decor. The mirror is the focal point of a bathroom. So why not make an impact with something stylish? After all, the bathroom is where you first see yourself in the morning. A good-looking mirror can take your decor to the next level, giving it an instant wow factor, and lift up your mood at the very start of the day. It can be tricky to decorate a bathroom without going overboard, so the best idea is to enhance the things that a bathroom needs before moving on to items meant purely for decoration. We think that a fashionably framed luxury mirror in a minimal bathroom is the way to go.
7. Highlight Your Fireplace Mantel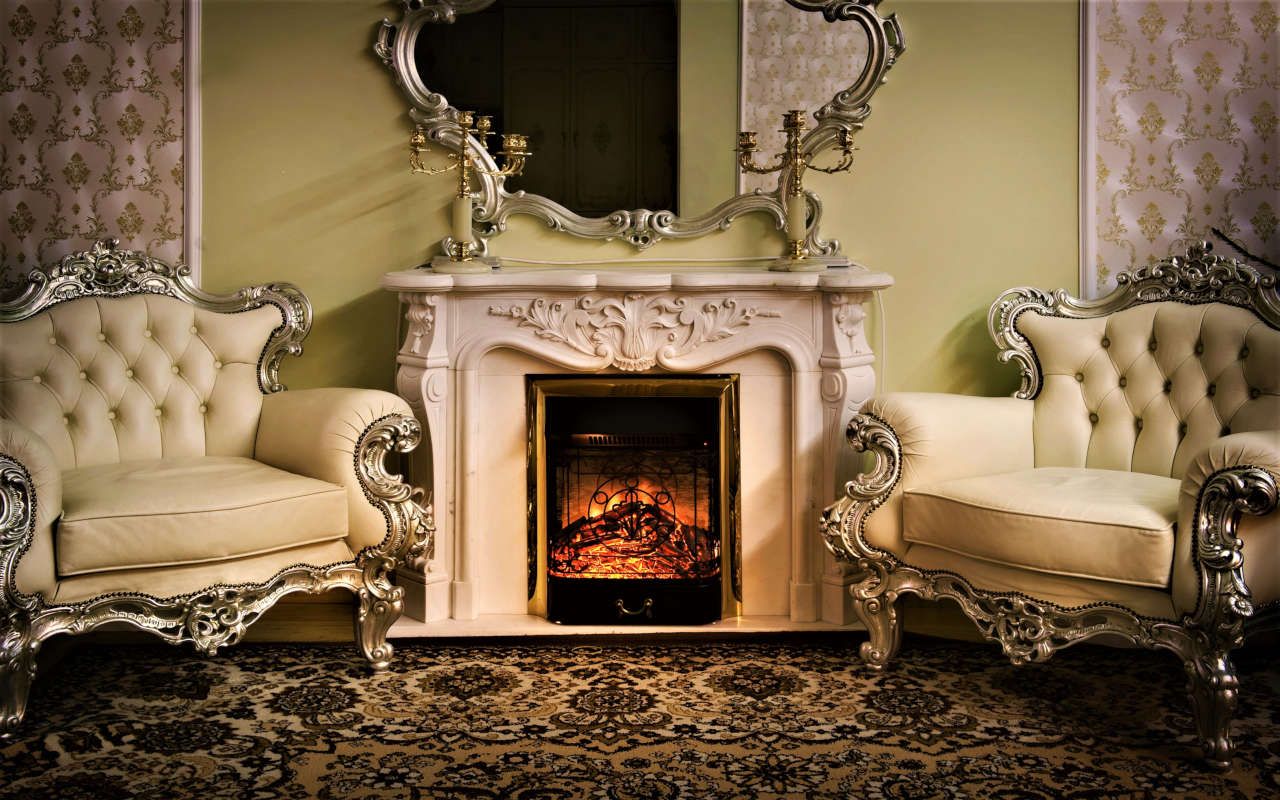 If you have a fireplace in your house, we're sure that you're always looking for ways to make the mantel look more attractive. Fireplace mantels are one of the most common places to enhance with mirrors. A mirror with an ornately decorated frame works just as well as a painting when it comes to choosing decorative art for your home. A horizontal mirror with a modern frame looks really classy above a mantel. Additionally, you can place candle stands, flower vases, framed photographs, fragrance diffusers or show pieces to intensify the decor. This timeless decor option will add a hint of vintageness to your home.

8. Make an Impact in Your Garden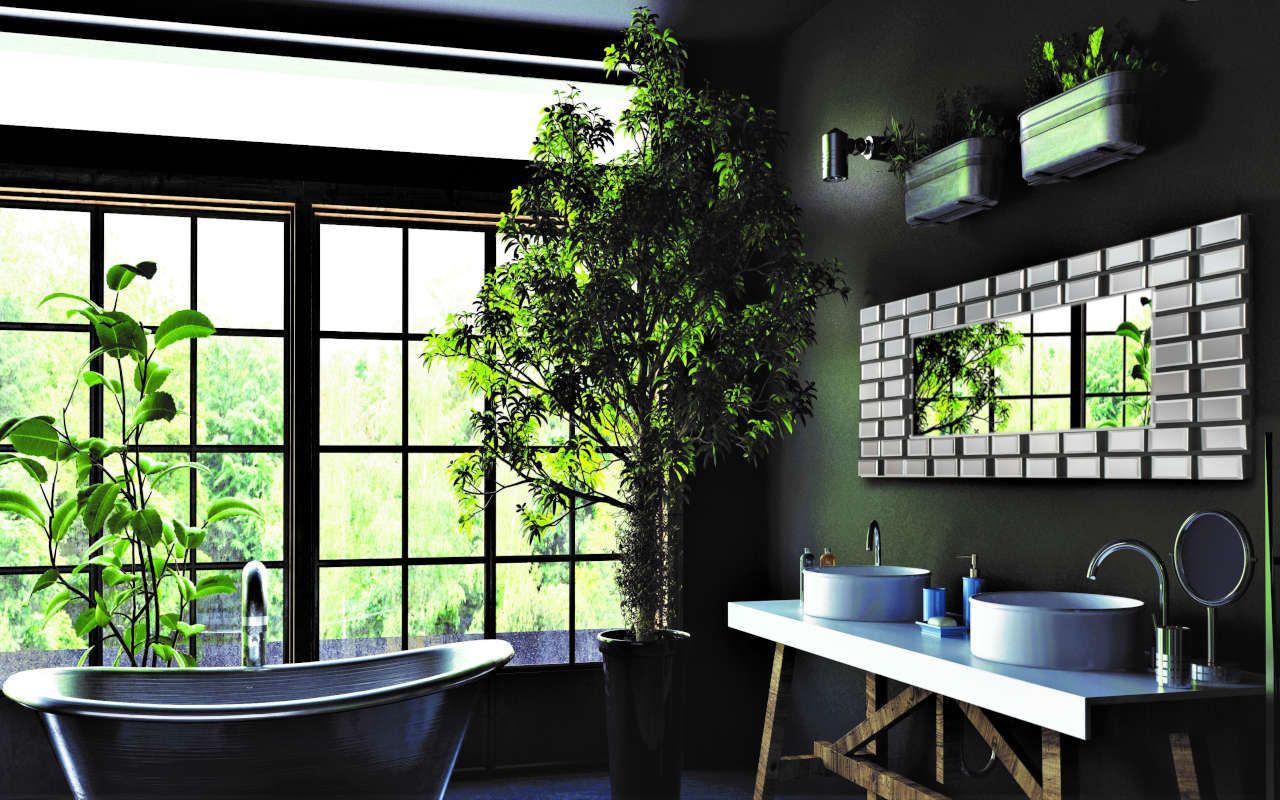 Mirrors can be ingenious decor option for a garden. A simple mirror with an uncomplicated frame will add a touch of charm and double the space in your garden. It will reflect natural light, making the place look relaxing and serene. Moreover, the reflection of flowers and plants will create a very enchanting aura, and give the illusion of even more greenery, making your garden look like something straight out of a fairytale. We may have found a new selfie spot for you!